Greater NOLIN LAKE REALTY GROUP team!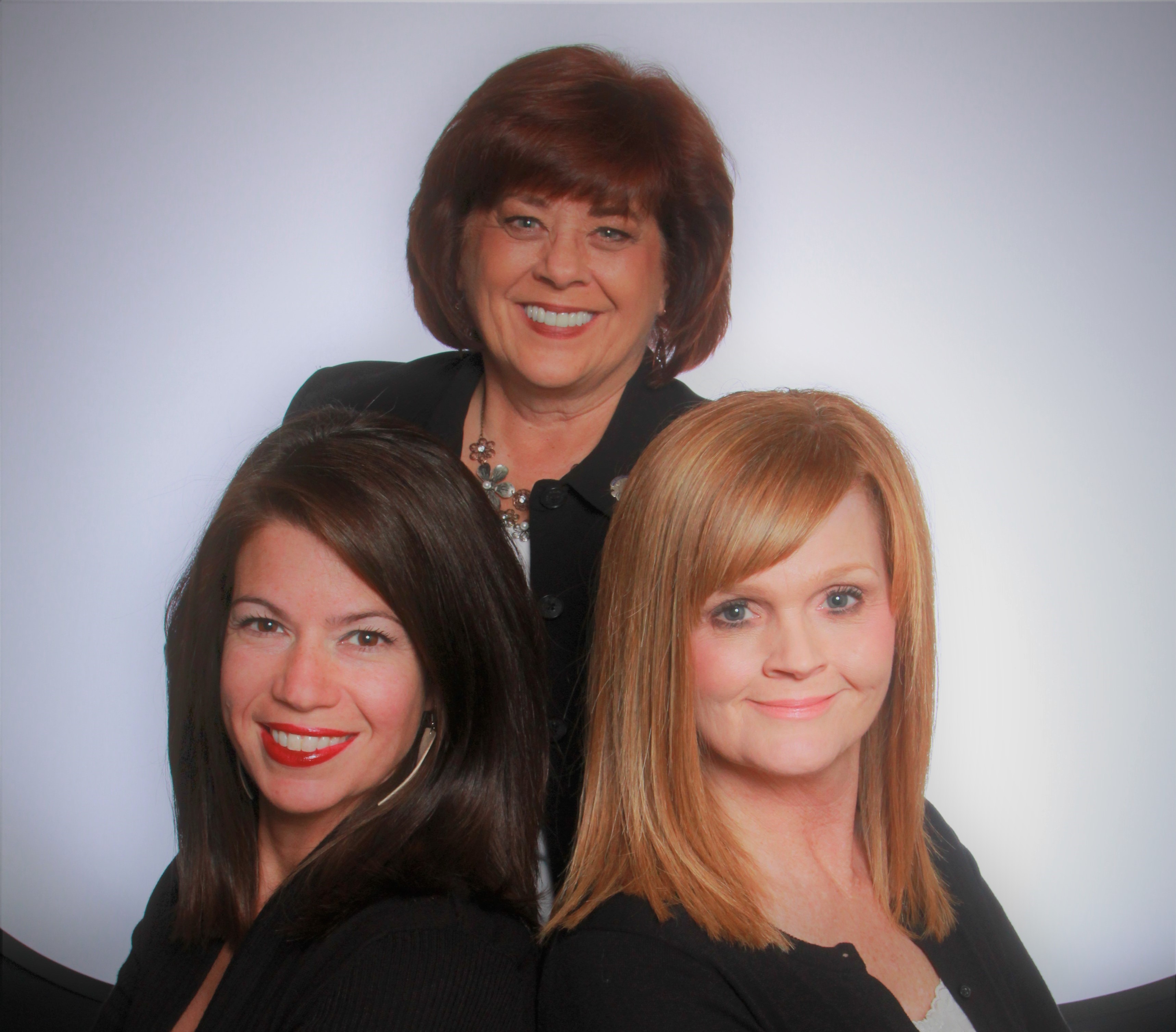 HI! We're Carla Meredith, Realtor® (left), Cathy Corbett, Principal Broker/Owner (center) and Carol Humphrey, Realtor® (right). We're the team that best serves Nolin Lake real estate!
With Carla & Carol's intimate knowledge of Nolin Lake, and Cathy's experience as a Broker, there isn't a better option for buyers and sellers looking for property around or on Nolin Lake!
LAKE PROPERTY is it's own unique type of property. So EXPERIENCE MATTERS. We KNOW that because we live on the lakes too!

Whether you are buying or selling a lake property – it's likely one of the most important financial transactions you'll undertake. We respect that. We work hard to develop good relationships and will work relentlessly on your behalf to help you achieve YOUR goals.

We aren't trying to be the biggest group serving Nolin Lake and the surrounding areas, but we are trying to be the best.
Best in:
– service
– responsiveness
– availability
– moving your property
– best in marketing and advertising!

Real estate today is not for sissies – it's no longer a 'hand shake' business. That means you need a trusted resource that can guide you through the complex, legal process of buying or selling your property. Many times we get FSBO sellers or buyers that attempt to purchase without an agent. They come in our door having tried to navigate the landscape without really knowing current laws and requirements. We all know that "Nothing is a problem until it's a problem!" So let us help you stay OUT of that biz-bag.

With our extensive knowledge of the lakes and the industry, and our sincere commitment to providing only the best and most timely information, we are your go-to source for buying or selling your lake property!


Our Mission Statement:
Our philosophy is simple: clients come first. And if we can't work to a win-win-win result, we haven't achieved our goal.


Our Goals:
– We will to be effective and efficient in our communication with you. We'll use all means available to us: email, text message, voice mail, calls.
– We will keep you fully informed throughout the buying or selling process.
– We will do our best to provide you with an amazing experience,
– We will measure success by your satisfaction – not the revenue we generate. (So SEND IN those testimonials when we ask you for them:)

Your money matters. Your property matters. YOU matter!
Give us a call!